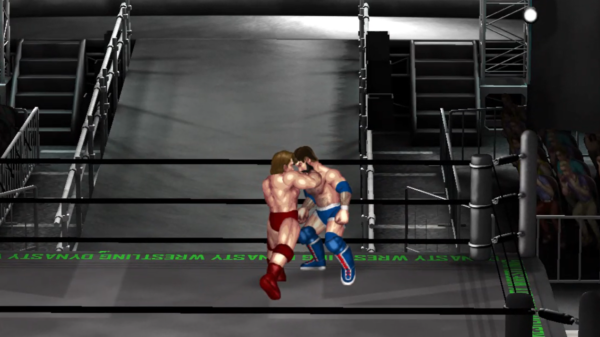 News
DW Clash 4 is live as Jean Louis Duval defends his DW Championship in the main event. DW Clash 4
News
The Jackpot 2023 PPV is live as Anthony Moretti challenges Night for the sVo Championship. With Night nursing a back injury and Anthony Moretti...
News
With only one day until the Jackpot 2023 PPV, Proving Grounds 11 is live as Amy Page makes Kyle McRae defend his Roulette Championship...
"I have been choked with a hair dryer chord, and a belt for this title. I have been attacked by a fan with a tazer, had my apartment broken into twice by Reaper, had a car door slammed shut on my ankle, and even some chick who thought she was some kind of super villain tried to lower me into a tank full of sharks to get this title belt. "

- Sara Pettis (17th April 2011)
PPV Events
Night defends the sVo Championship against Anthony Moretti, whilst 30 superstars battle it out in the Jackpot Rumble match!
sVo Events
The countdown is on to the Jackpot PPV, and the sVo stars look to build momentum ahead of tomorrow's PPV!