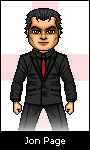 Jon Page – Sanctioned Violence Owner
The majority shareholder of the Sanctioned Violence group which contains the sVo, Project:Violence, Dynasty Wrestling, ACE, the Goodfellas Casino & the Stratford Arena in its portfolio. Now living in Las Vegas, Page is originally from London England. Page has been involved in the wrestling business for a long time and first started out by running Dynasty Wrestling in 2001 after a short in ring career.
---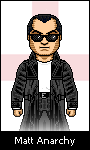 Matt Anarchy – DW Commissioner
Anarchy was the first ever DW Heavyweight Champion, winning the belt way back in 2001. Despite having a lot less hair now, Anarchy is just as smart and determined to make Dynasty Wrestling the best brand in professional wrestling.
---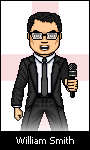 William Smith – DW Lead Interviewer
William Smith was inspired to get into the wrestling business by the original run of Dynasty Wrestling and used to run a podcast about the action back when podcasts were only just a thing. Smith loves asking the questions the fans want to know.
---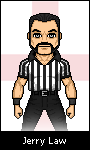 Jerry Law – P:V Head Official
The man's surname is Law….. of course he is going to be an official. Law calls his matches straight down the middle, with little tolerance for bullies or rulebreakers.
---
Steve Pringle – DW Commentator
Pringle is the voice of Dynasty Wrestling and someone that likes to call the action right down the middle. Pringle is someone that doesn't tolerate any breaking of the rules and is fiercely loyal of the DW brand.
---
Eddie Bates – DW Commentator
Eddie is a former independant wrestler in the UK, who never quite made it to the main stream. Eddie is a flamboyant entertainer, but still a little bitter about not making it big. Bates is far more forgiving for any wrestlers breaking the rules to make it to the top.
---